Successful search engine marketing with Google AdWords
Your SEA agency from Berlin
Today there are about 1.24 billion websites worldwide. For 95 percent of Internet users, Google is the first way of accessing a company, product or service. In addition to search engine optimization (SEO), Google Ads (AdWords) are the key to success for new customer acquisition on the Internet.
As a Google-certified agency in Berlin, we design and support professional Search Engine Advertising (SEA) for small, medium-sized and large companies in a wide variety of industries with over ten years of experience.
Sustainable conversion growth
Monitoring, Optimization & Reporting
Professional consulting and strategy
Complete cost control
Successful Search Engine Advertising 
Maximum efficiency through expertise and in-depth SEA knowledge.
Simple communication through a central contact person.
Fast and quality-conscious implementation with continuous optimization.
Arrange a free SEA consultation.
Your success is our goal: Increase your Google Adwords performance
measurable success based on your goals
efficient optimization of your media budget
positive development of ROI
Google certified PPC data experts
over 10 years of SEA experience
data-driven modulation
Performance acceleration through customized SEA services

Analysis
Support
Optimization
Reporting
Tracking
Display Ads
Landing Page
Remarketing
Text Ads
Mobile Ads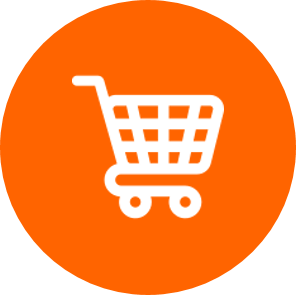 Google Shopping
Video Ads
The marketing mix we offer is extremely extensive. As a professional partner, we develop custom-made strategies that reach your target group. We see SEA as part of the experience in your customer journey and pick up the customer with the appropriate measure where he starts his new search. SEA optimisation is carried out by our agency using all available advertising formats: Text ads, display ads, mobile ads, Google shopping or in videos. Pick up the phone and contact our agency in Berlin or send us an email. Take advantage of our free first-time marketing consultation!
SEA as a marketing instrument has become increasingly important, in e-commerce as well as other data areas.
This is already shown by the sales figures for Google Advertising. In the year 2018, 4,063 million euros in sales were achieved through AdWords marketing until October. One thing is certain: Search engine marketing is constantly gaining importance, not at least because organic optimization is more complex and difficult to scale than the use of AdWords. In fact, SEA can perfectly complement the entire online marketing strategy. The professionalism of an agency in charge of management and conception is therefore indispensable for a convincing performance in online marketing.
Do you want to know how SEO and SEA can be brought together with your other channels to form a powerful marketing team? Take advantage of the free consulting services offered by our agency in Berlin and let our competence convince you!
On your mark, get set, go – our 3-step model: Successful SEA campaigns with a clear structure

For the most efficient marketing management of our clients, our agency in Berlin works with a 3-step model.
In the PLAN phase, the analysis and concept of a marketing measure are formulated. Here competition, structure, demand, personas, user behavior are described in figures and the media plan is defined.
In the BUILD phase, we develop the structures, individual campaigns, ad groups and ads, accompany the ad placement and report the results.
Finally, in the RUN phase, the optimizing processes take place. This includes CPC optimization, changing and adjusting keywords, setting up remarketing campaigns and improving company landing pages. 
With these jobs, the team ensures that our clients receive maximum marketing performance from Google Ads for their investment.
The result matters: Optimization along the marketing sales funnel!
We optimize your digital marketing performance.

Only an efficient use of your SEA budget within the Sales Funnel can guarantee high sales of service products or in e-commerce. That's why we optimize all components of the sales funnel.
We increase the visibility of the impressions of the ads through an optimal keyword selection and enhance the number of website visitors via an improved CTR through performance-oriented texts in the ads. We improve your landing page to gain more leads and an improved conversion rate..

Our services help you to get more customer inquiries, more initial discussions with potential customers and finally to conclude contracts or make sales.
Would you like to find out more about this topic? Get in touch with us and benefit from the free advice from our Berlin team.
Arrange a free SEA consultation.
digitalagenten GmbH – Consulting Agentur for digital Marketing
Contact person: David Martin
Email: [email protected]
T. +49 30 346 496 300 | F. +49 30 346 496 399
Also interesting
Search Engine Optimization
Maximum SEO performance through effective synergies of all inbound channels. Our SEO Agency Berlin helps your company achieve greater success through a comprehensive SEO strategy.
Monitoring / Analytics
Onsite User Tracking, Offsite Source Monitoring, Keyword Monitoring, Social Media Monitoring, Customer Journey Analysis, etc. The implementation of the activities is carried out quickly and directly by our team of specialists.
Social Media Marketing
If you want to get involved in modern corporate communications, you have to hit the right "digital note". We help you with the implementation and support of your content!
Wiki / Important to know!
Here you will find interesting information on elementary terms of SEA / Google advertising for an understanding of online marketing.